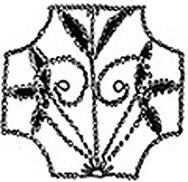 A Brief history of the garden
Dominic moved to Rushbrooke, just outside Bury St Edmunds in 1983. The 1930's thatched cottage is surrounded by a garden of 0.75 acres. The garden consisted of a row of poplars, a beech hedge, some climbing roses, an old apple tree and a walnut. We started creating the garden in March 1999 by removing some of the poplars and transplanting part of the beech hedge which now forms the Cloister. This opened up the view of the paddock. We dug out the pond in April 1999 and planted the rear garden borders. Front garden Long Borders were planted in early 2001.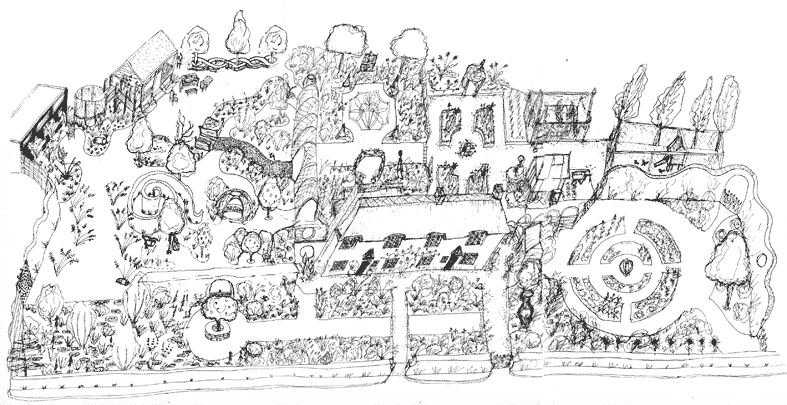 In October 2002 we planted the purple hazels and Tilly and I created the Stone Parterre while I was pregnant with Flori. The parterre here is shown in both summer and winter.
The Pavilion was completed in November 2003 and that winter I planted the curvaceous grass borders opposite and we put in the willow tunnel. The Copper Beech Spiral was mainly planted in November 2005. In March 2007 we put in the trampoline beds. There is always lots to do and lots to weed but its getting there!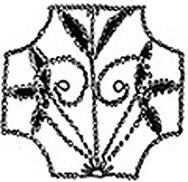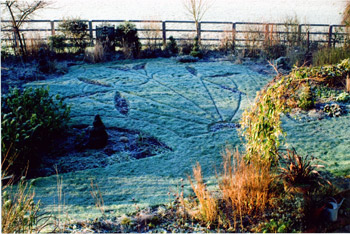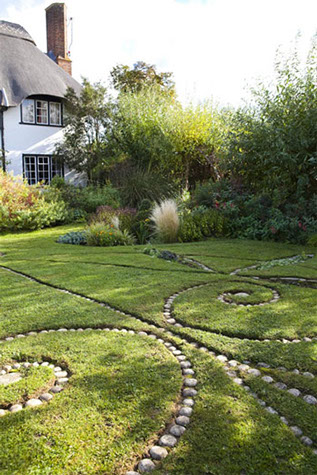 The stone parterre design was taken from a gate in the garden. we have also used it for our logo.
Thanks to Zara Knapiers lovely photos we were featured in Country Homes and Interiors Oct 2006
The Lucy Redman Garden is featured in the following books:
Wildlife Gardening - Michael and Christine Lavelle. Dream Gardens of England - Photographs by Jerry and Marcus Harpur and written by Barbara Baker.
Planting - Terence Conran and Diarmuid Gavin and Good Gardens Guide 2010/11
Marcus Harpur has also been photographing the garden since 2005 and as a result the garden has been featured in the May 2007 English Garden and Homes and Gardens in November 2007. We are also grateful to Marcus for allowing us to use some of his fantastic photos on this website.
The Lucy Redman Garden has also been:
Front cover of the Life Section and feature in Sunday Telegraph - August 2010
Front cover of the journal of the Society of Garden Designers - April 2007
In Country Home and Interiors - October 2006
Suffok Magazine - July 2007
The English Garden - May 2007
Homes and Gardens - November 2007
Bises (Japan) - March and April 2009 and
Period Living - September 2013
In August 2010 Rachel Warne (who was Portfolio winner at The International Garden Photographer of the Year Awards 2010) came to photograph the garden and we are thrilled that she has allowed us to include some of her amazing images on our website. We will include more once they have been all been published in a national gardening magazine (watch this space!). Please look on Amazon for her latest book A year in the life of Beth Chatto's garden. To view more of her images go to her website.
In 2009 we removed the last 5 poplars to the left of the Pavilion and created the 20m Celtic Racetrack (No.12 on the plan) in spring 2010. The Celtic racetrack as well as the metal tree seat are an ode to Dominic's beautiful mig welding skills (trading as Metallurgi) and my hair brain design!"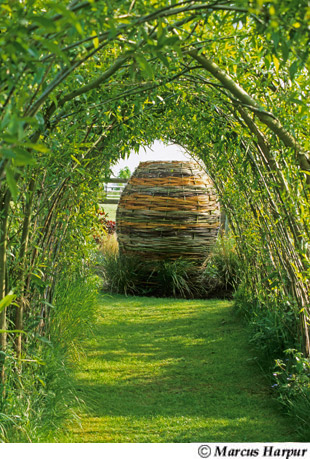 The Lucy Redman Garden is open to visitors every Friday (from Friday 6th April to September 28th) 10am - 5pm
Admission £2.50 (children free) Tea/coffee/cake plants and postcards for sale
We welcome garden clubs, WI groups, U3A and other groups and individuals to the garden,
please call to arrange. The cost for groups is £7.00 per person which includes a guided tour of the garden and a cup of tea or coffee and a piece of cake
GARDENER'S FRIDAY - Looking for an inspirational day out? The Lucy Redman Garden has joined with three exceptional local gardens for a great day out. Download our Gardener's Friday leaflet here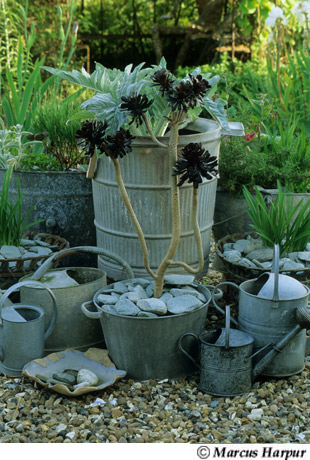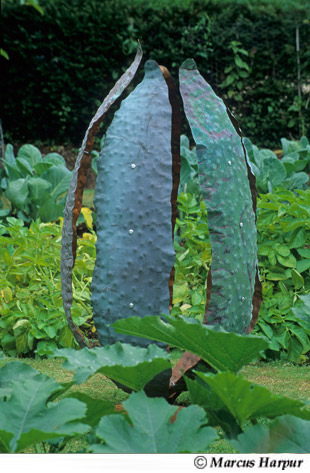 The garden is open for the National Garden Scheme (NGS) June 16th, 2013 2pm - 5pm in conjunction with Home Farm.
Parking is available for cars and larger vehicles, please continue past the house and park on the right, on the grass meadow overlooking the reservoir.
"Plenty of ideas, and an enthusiasm for plants. This is a plantswomans garden"
Flemish Garden Association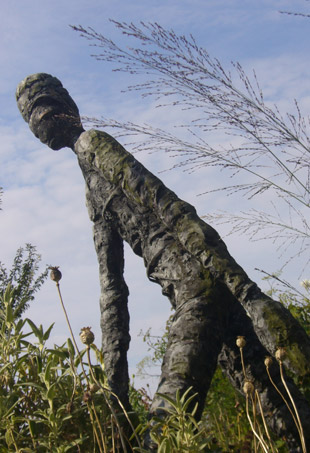 The Walking Man by Maryanne Nichols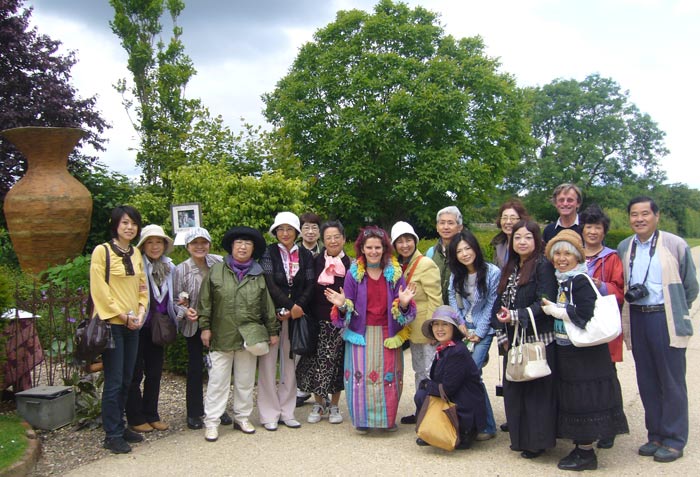 "An evening to remember, individual and inspiring"
Ellesmere Gardening Club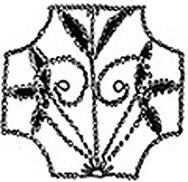 "Lots of lovely ideas, wonderful tour - you are a fountain of knowledge."
Teddington Ladies
Lucy and Dominic welcomed readers from Bises magazine, Japan, in June 2009.
Details about our new Bed and Breakfast for countryside and garden lovers are now on our website.